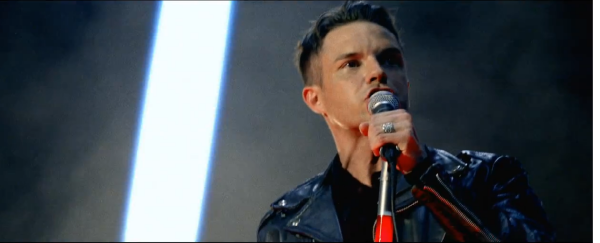 O quarto álbum, Battle Born, do The Killers da fabulosa Las Vegas, Nevada, será lançado no dia 18 de setembro. E o primeiro single desta próxima empreitada é "Runaways", que já tivemos a oportunidade de conhecer semana passada. A novidade  no momento é o lançamento do videoclipe para esta canção.
O The Killers tem uma sonoridade grandiosa, com contornos épicos e "Runaways" não foge à regra, é o tipo de música que casa perfeitamente com videoclipe e os dois crescem juntos, percepção de música e percepção de vídeo.
O diretor é o Warren Fu, que já trabalhou amplamente em videoclipes e artes visuais para o Julian Casablancas e The Strokes, trabalhou também previamente como diretor de arte do Flamingo, álbum solo do Brandon Flowers, além de ter dirigido vídeos para o  The Ting Tings, Little Joy, The Kooks e uma infinidade de boas bandas.
Confira o resultado deste trabalho, logo abaixo:
O The Killers, como forma de divulgação do novo álbum, tem uma bateria de apresentações nos próximos dias em late shows da tv norte-americana, claro que traremos estas e também outras novidades que surgirem