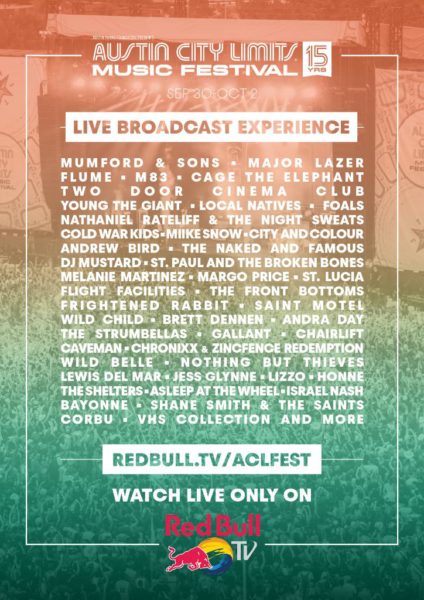 O Austin City Limits é praticamente o festival que fecha a temporada de GRAND SLAM no hemisfério norte, o último daqueles gigantes, onde quase todo mundo que importa se apresenta. E, mantendo a tendência dos maiores festivais, O ACL já possui tradição em transmitir uma parte importante de sua grade, via internet. Este ano os shows estão sendo viabilizados através da Red Bull, que pegou 4 grandes festivais para transmitir: Primavera Sound, Lollapalooza, Bonnaroo e, agora, ACL.
Conforme prevemos lá em 2011 (aqui e aqui), quando começamos este site, o festival de sofá é algo que veio para ficar.
Entre os destaques, hoje temos o som "balança o popozão" do Major Lazer, além de Flume e Flight Facilities. A cota indie (rock, pop) está representada nas mãos de Foals, Charlift e Cold War Kids.
No sábado a programação fica mais recheada com: Cage the Elephant, M83, The Naked and Famous e Two Door Cinema Club.
Pra fechar, no domingo, a transmissão promete LCD Soundsystem, Mumford and Sons, Miike Snow e Local Natives.
Sim… não vão transmitir Radiohead. Eu sei, a vida é uma merda.
Player disponível no final do post!
Sexta. 30 de setembro
Canal 1
4:10 p.m.: The Front Bottoms
5:00 p.m.: Frightened Rabbit
6:05 p.m.: The Strumbellas
7:10 p.m.: St. Lucia
8:15 p.m.: Foals
9:20 p.m.: Flume
10:30 p.m.: Major Lazer
Canal 2
4:10 p.m.: Asleep at the Wheel
6:00 p.m.: Jess Glynne
7:00 p.m.: Flight Facilities
8:00 p.m.: Banks & Steelz
9:00 p.m.: Chairlift
10:00 p.m.: Blue October
11:00 p.m.: Cold War Kids
Sábado, 01 de outubro
Canal 1
4:10 p.m.: Bayonne
4:40 p.m.: Nothing But Thieves
5:30 p.m.: Saint Motel
6:35 p.m.: City and Colour
8:45 p.m.: Melanie Martinez
9:50 p.m.: Cage the Elephant
11:00 p.m.: Kygo
Canal 2
4:10 p.m.: HONNE
4:55 p.m.: Israel Nash
5:30 p.m.: Gallant
6:30 p.m.: Andra Day
8:30 p.m.: The Naked and Famous
9:30 p.m.: Andrew Bird
11:00 p.m.: Two Door Cinema Club
Canal 3
4:55 p.m.: Corbu
5:30 p.m.: Lewis Del Mar
6:30 p.m.: Cavemen
8:30 p.m.: DJ Mustard
10:30 p.m.: M83
Domingo, 2 de outubro
Canal 1
4:10 p.m.: Brett Dennen
5:00 p.m.: Wild Belle
6:05 p.m.: Local Natives
7:10 p.m.: Nathaniel Rateliff & the Night Sweats
9:15 p.m.: Miike Snow
10:20 p.m.: Mumford & Sons
Canal 2
4:10 p.m.: Shane Smith & The Saints
5:00 p.m.: Lizzo
5:45 p.m.: Wild Child
6:45 p.m.: Margo Price
7:45 p.m.: St. Paul and the Broken Bones
9:00 p.m.: Young the Giant
10:30 p.m.: LCD Soundsystem
Canal 3
4:10 p.m.: VHS Collection
5:00 p.m.: Domo Genesis
6:00 p.m.: The Shelters
7:45 p.m.: Chronixx & Zincfence Redemption

You might also like
---
More from Live Streams
---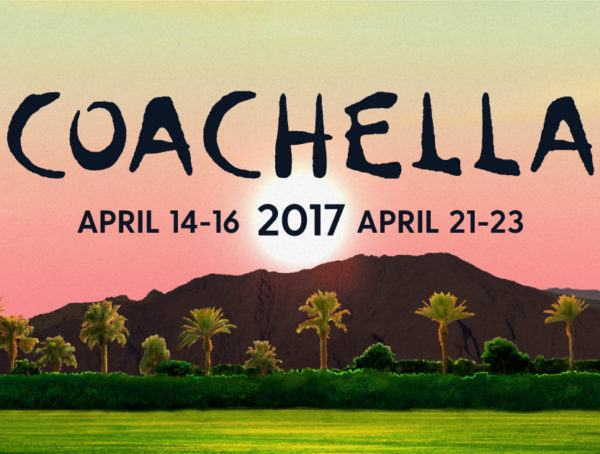 437
O Coachella já é um marco na transmissão de shows pela internet. O festival é pioneiro tanto em quantidade de artistas …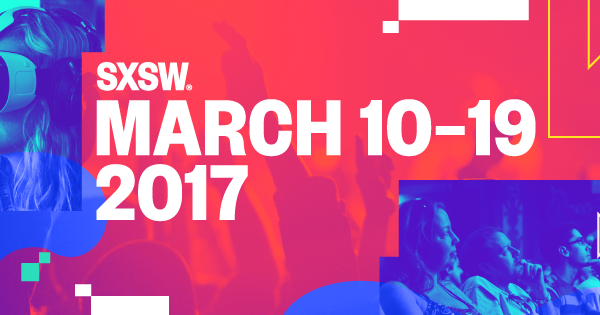 196
Nesta semana rola a programação musical do SXSW 2017. Como já é tradição, desde 2012, concentramos em um post todas …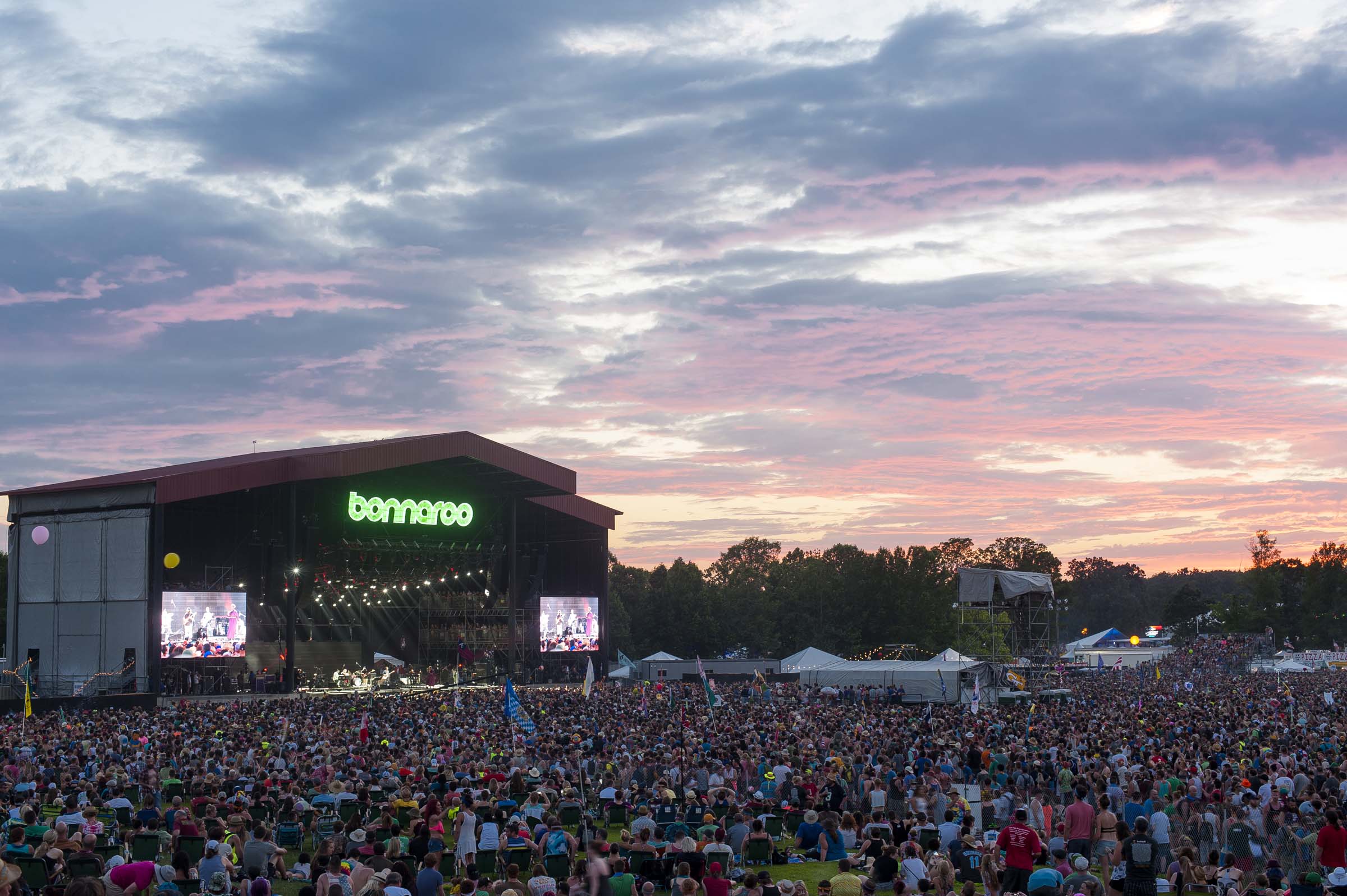 206
Celebrando 15 anos de sol na lomba dos fãs de música em geral, no coração dos EUA, o Bonnaroo 2016 …
Editor Picks
---