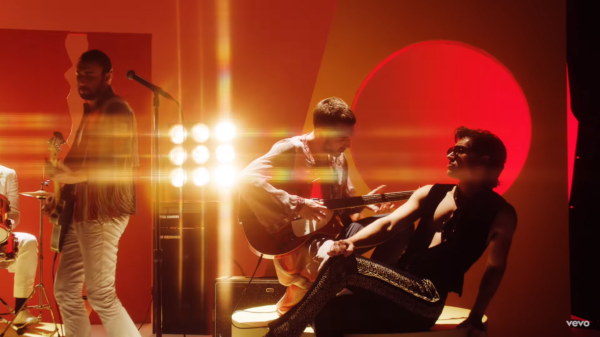 O The Last Shadow Puppets lança o EP The Dream Synopsis no dia 2 de dezembro. A primeira faixa divulgada, em forma de videoclipe, é "Is This What You Wanted", um cover de Leonard Cohen. A música original foi lançada em 1974. Sendo assim, o videoclipe acompanha a atmosfera setentista da faixa, de acordo com os vídeos de apresentação ao vivo, incluindo figurino da época. Musicalmente, a nova versão ganha menos cavernosidade vocal (por motivos óbvios), mas, em contrapartida, ganha em abrasividade, principalmente da guitarra de Miles.
The Dream Synopsis também conta com versões covers de: The Fall, Jacques Dutronc e Glaxo Babies. Além de novas versões da faixa-título e de "Aviation", ambas presentes em Everything You've Come to Expect, o segundo álbum da banda-parceria de Alex Turner e Miles Kane. lançado no começo deste ano.
O futuro do The Last Shadow Puppets deve reservar mais um ou dois álbuns de estúdio, conforme Alex Turner já afirmou em entrevistas.
Tendo em vista a distância de 8 anos, do primeiro para o segundo álbum, estima-se que o projeto não deve acabar tão cedo.
You might also like
---
More from Notícias
---
Preparem os bolsos! Os ingressos show do Foo Fighters + Queens Of Stone Age nas cidades de Rio de Janeiro, São …
Acabou o mistério! Pearl Jam, Red Hot Chili Peppers, The Killers, Imagine Dragons, Lana Del Rey e LCD Soundsystem são os headliners dessa edição. A sétima edição …
Editor Picks
---