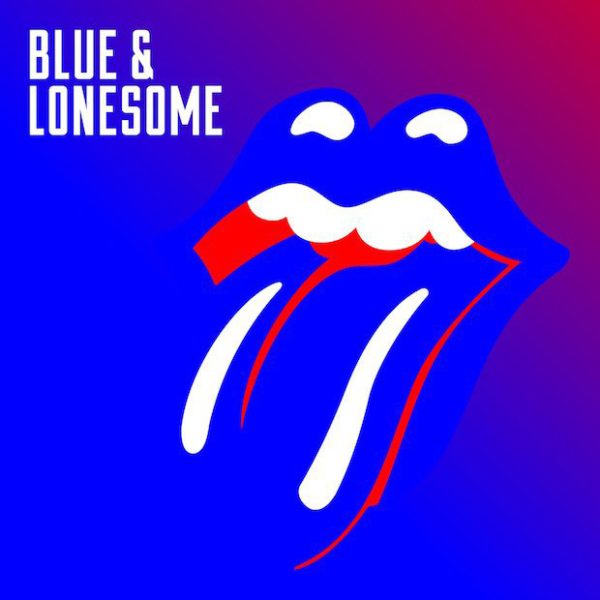 Depois de uma década sem lançar um disco, os Rolling Stones irão retornar com Blue and Lonesome em 2 de dezembro.
O novo disco trará 12 faixas com a banda retornando as suas raízes blues. Segundo o produtos Don Was, "Este álbum é um manifesto à pureza do amor deles pela música, e o blues é para eles a fundação primordial de tudo que eles fazem." O tracklist inclui canções originalmente escritas ou gravadas por diversas lendas do blues como Howlin' Wolf, Jimmy Reed, Willie Dixon, Eddie Taylor, e Little Walter.
Blue and Lonesome foi gravado em apenas três dias em dezembro passado, no British Grove Studios, em Londres. Jagger, Keith Richards, Charlie Watt e Ronnie Wood tiveram a companhia de Darryl Jones (Baixo), Chuck Leavell (Teclado) and Matt Clifford (Teclado),  todos parte da banda de turnê dos Stones. O álbum ainda conta com a participação especial de Eric Clapton em duas músicas.
Confira abaixo o primeiro single "Just your fool".
Blue and Lonesome Tracklist:
01. Just Your Fool
(Little Walter – 1960)
02. Commit A Crime
( Howlin' Wolf e Chester Burnett – 1967)
03. Blue And Lonesome
(Little Walter – 1959)
04. All Of Your Love
(Magic Sam e Samuel Maghett – 1967)
05. I Gotta Go
(Little Walter – 1955)
6. Everybody Knows About My Good Thing (com Eric Clapton)
(Little Johnny Taylor, composta por Miles Grayson & Lermon Horton – 1971)
07. Ride 'Em On Down
(Eddie Taylor – 1955)
08. Hate To See You Go
(Little Walter – 1955)
09. Hoo Doo Blues
(Lightnin' Slim, composta por Otis Hicks & Jerry West – 1958)
10. Little Rain
(Jimmy Reed, composta por Ewart.G.Abner Jr. and Jimmy Reed – 1957)
11. Just Like I Treat You
(Howlin' Wolf, composta por Willie Dixon – 1961)
12. I Can't Quit You Baby (com Eric Clapton)
(Otis Rush, composta por Willie Dixon – 1956)
You might also like
---
More from Notícias
---
Preparem os bolsos! Os ingressos show do Foo Fighters + Queens Of Stone Age nas cidades de Rio de Janeiro, São …
Acabou o mistério! Pearl Jam, Red Hot Chili Peppers, The Killers, Imagine Dragons, Lana Del Rey e LCD Soundsystem são os headliners dessa edição. A sétima edição …
Editor Picks
---